Campus Engagement Internship
Affectionately known as CEIs, these Pitt students meet with students to learn about their diverse array of Jewish interests, passions, and stories. They're always happy to treat a peer to free coffee, tea or frozen yogurt, while chatting on campus.
Applications for the August 2018-May 2019 Campus Engagement Internship are now open! Please review the position description and contact Jodi Tandet at [email protected] with any questions.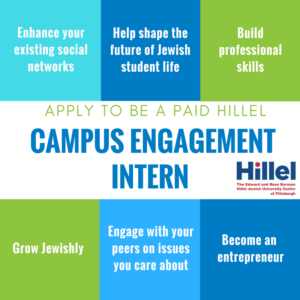 Please remember to review the position description!